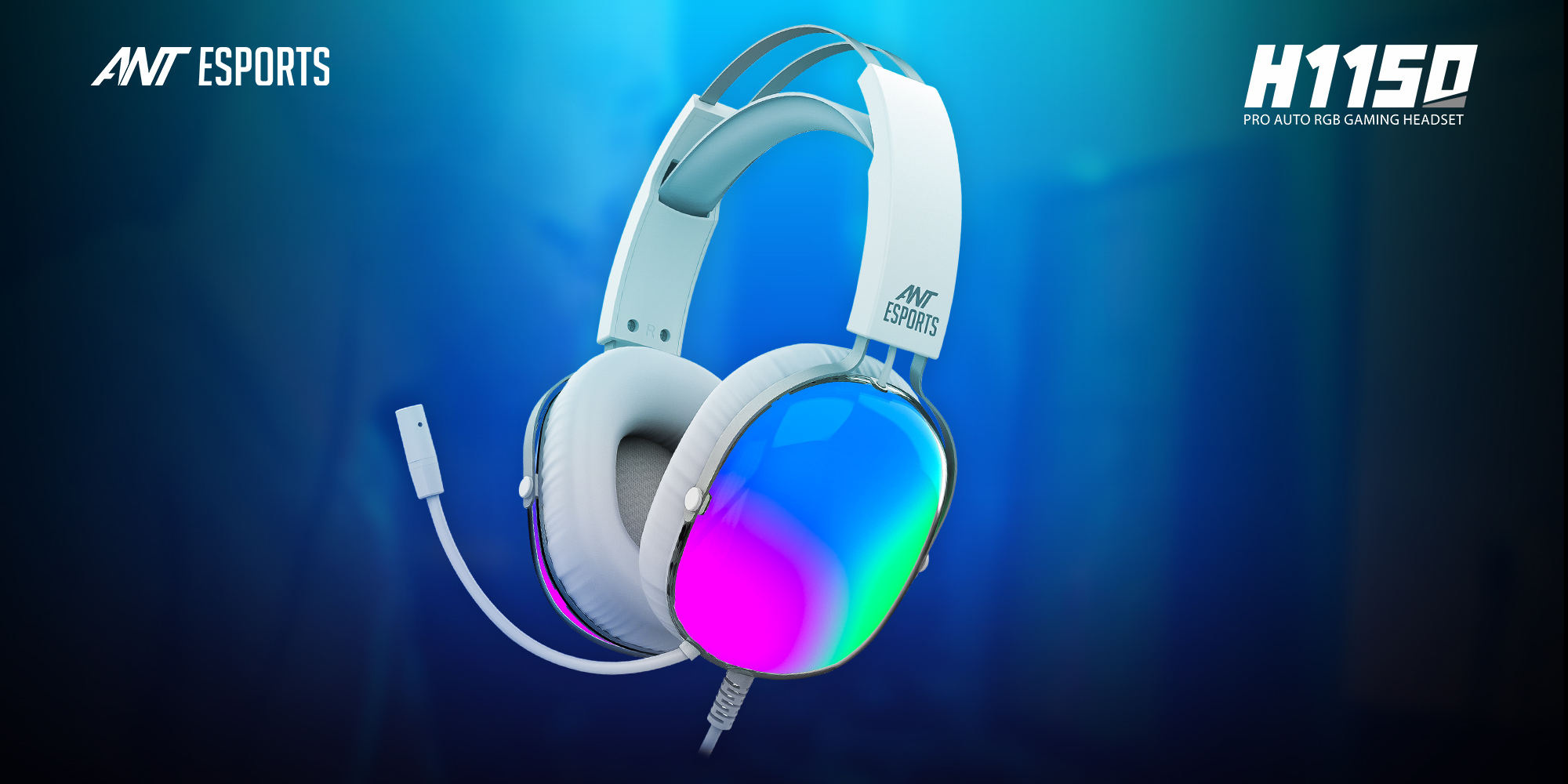 Ant Esports H1150 Pro is the ideal headset for gamers looking for lightweight comfort, superior sound quality, and unprecedented looks. Breathable memory foam also provides ultimate comfort around the ears for prolonged gaming sessions. To provide optimal audio performance, the H1150's 40mm directional drivers position sound directly into the ear for audio precision and gaming-grade sound quality.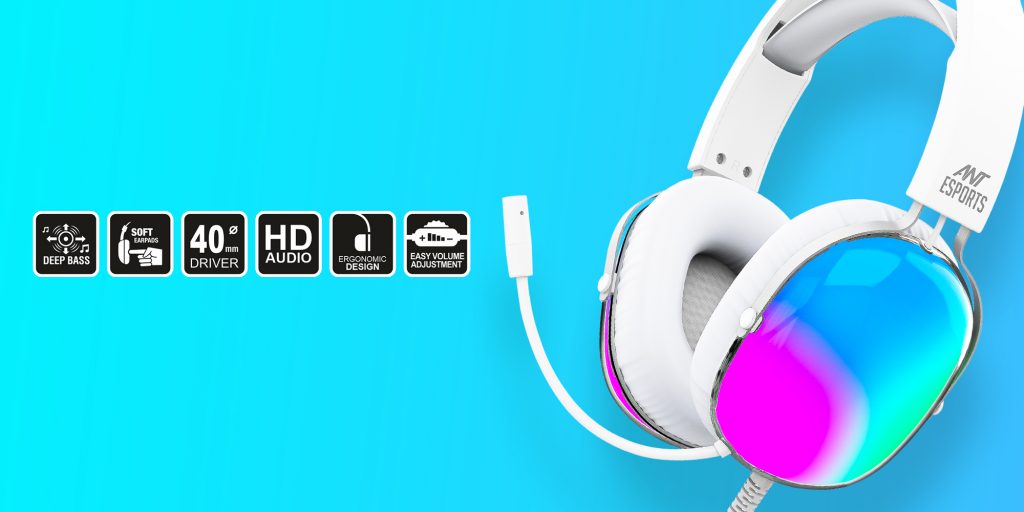 An all-white design with soft leatherette ear cups and apt clamping force makes the H1150 Pro ideal for dominating marathon gaming sessions with ultimate comfort and style. The gooseneck mic ensures clear audio transmission to all your teammates even in noisy environments so you can game in every condition.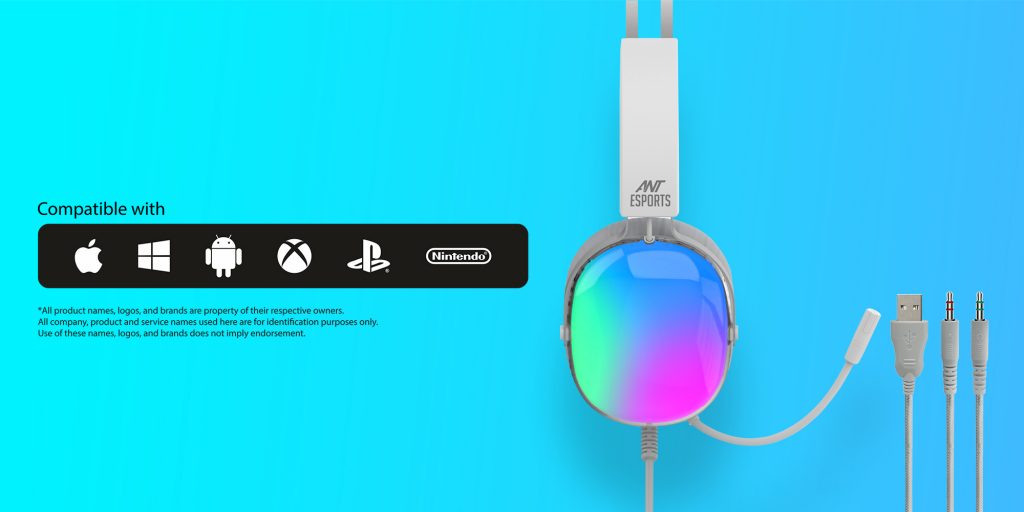 Translucent ear cups are made out of premium-grade plastic and have a hue of RGB lighting that makes the Ant Esports H1150 stand out of the crowd while not being a distraction to your surrounding players. Get a great headset that is compatible with just about any gaming system, including PC, Xbox One, PS4, Nintendo Switch, and other mobile devices.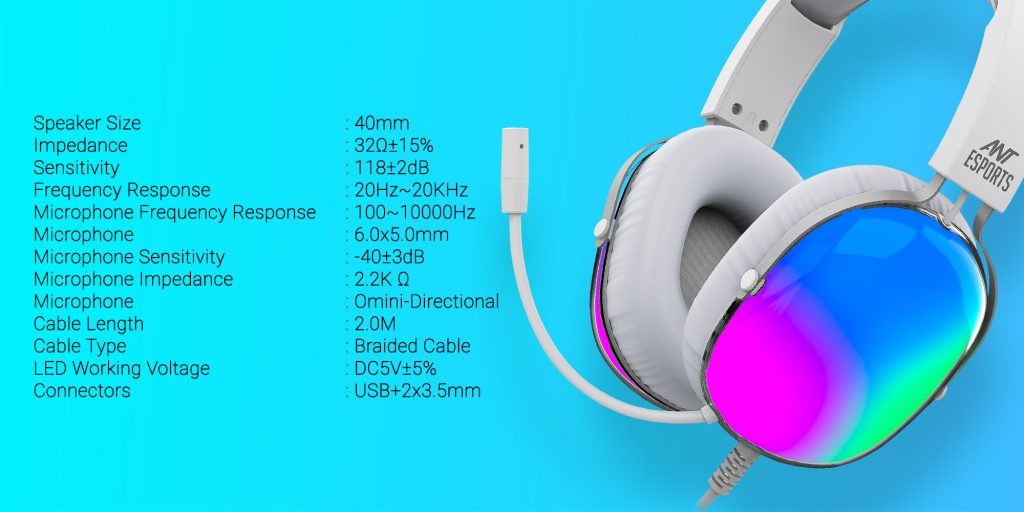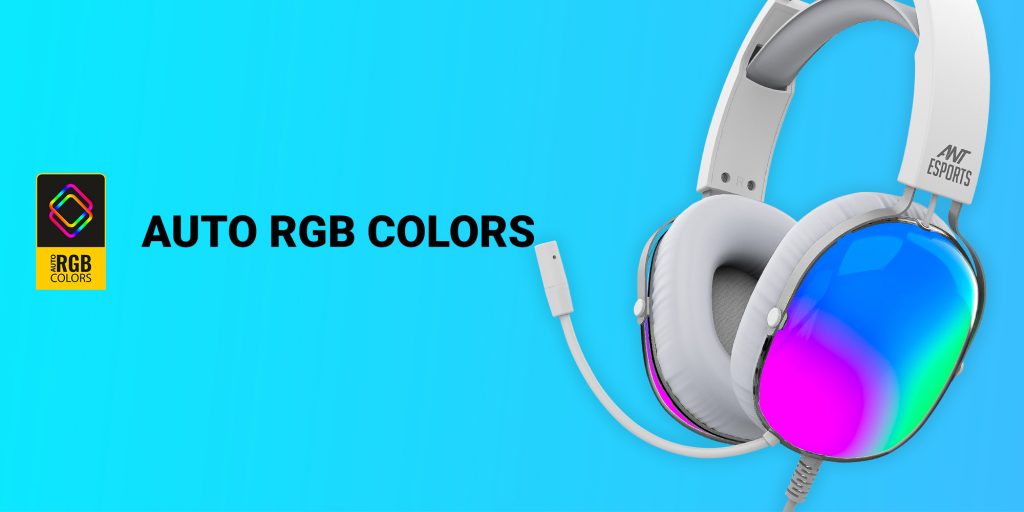 High-Definition Sound Quality – Game-tuned audio drivers on the H1150 Pro deliver clear and bass-rich audio for smooth gameplay. Using a 40mm precision speaker, you can hear gunfire, enemy footsteps, etc., allowing you to locate the enemy accurately.
Comfortable Experience - The H1150 Pro comes with memory foam ear pads. Unlike other gaming headsets, the product breaks the routine and offers wider ear pads that fully wrap your ears. You won't feel pain even if you use it for a long time.
In-Line Controls and Mic Mute – With in-line controls for volume control on the go and a flip-to-mute functionality the H1150 is not only ideal for gaming but for quick offline chats with your teammates during a gaming session.
Omnidirectional Mic – The gooseneck mic is omnidirectional and works flawlessly in picking up your sound even in a noisy environment for optimum communication with your teammates.
Universal Compatibility – With its 3.5mm connectivity for mic and audio the H1150 Pro is universally compatible with PC, Mac, PlayStation, Switch, and Xbox.