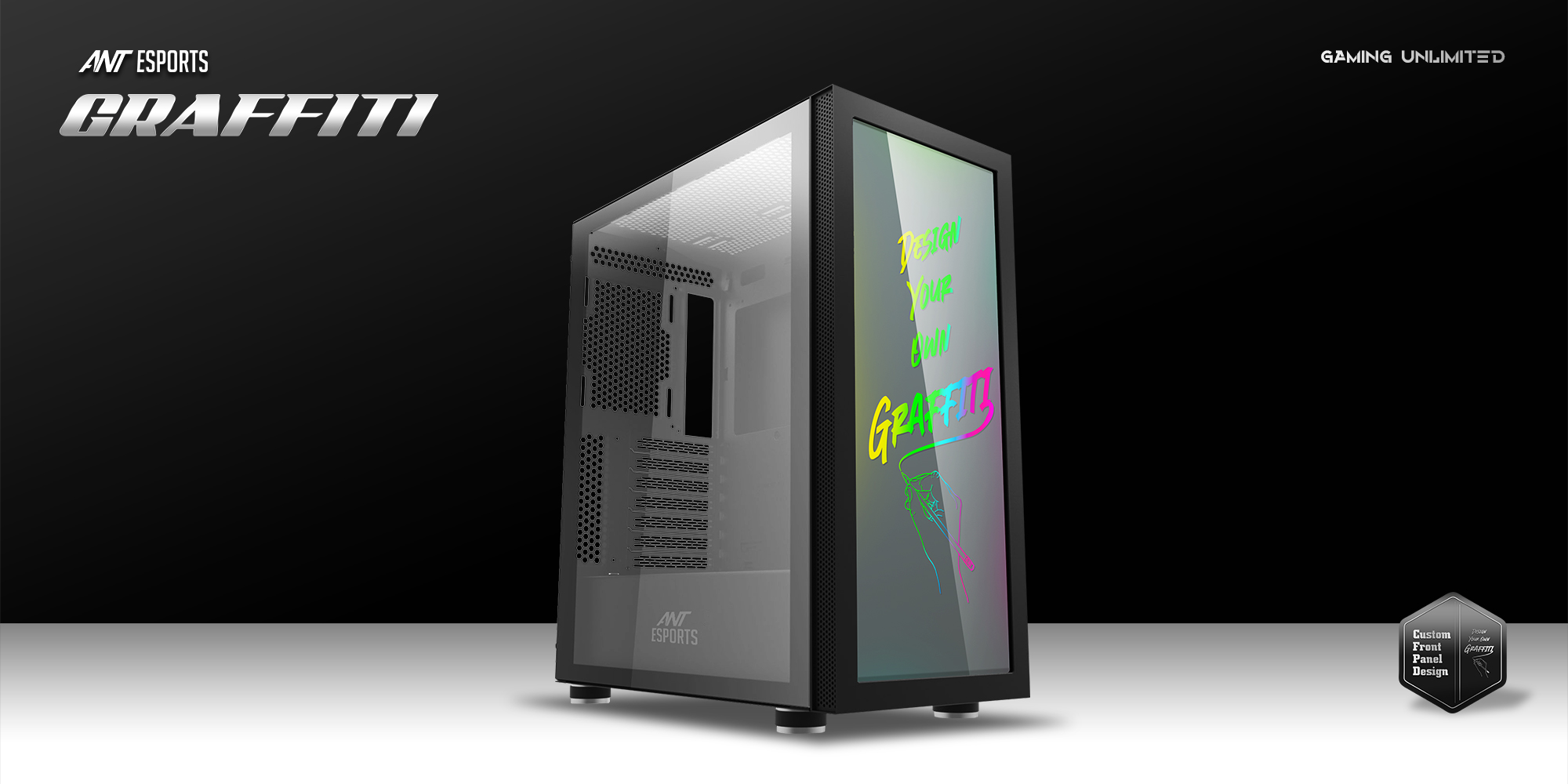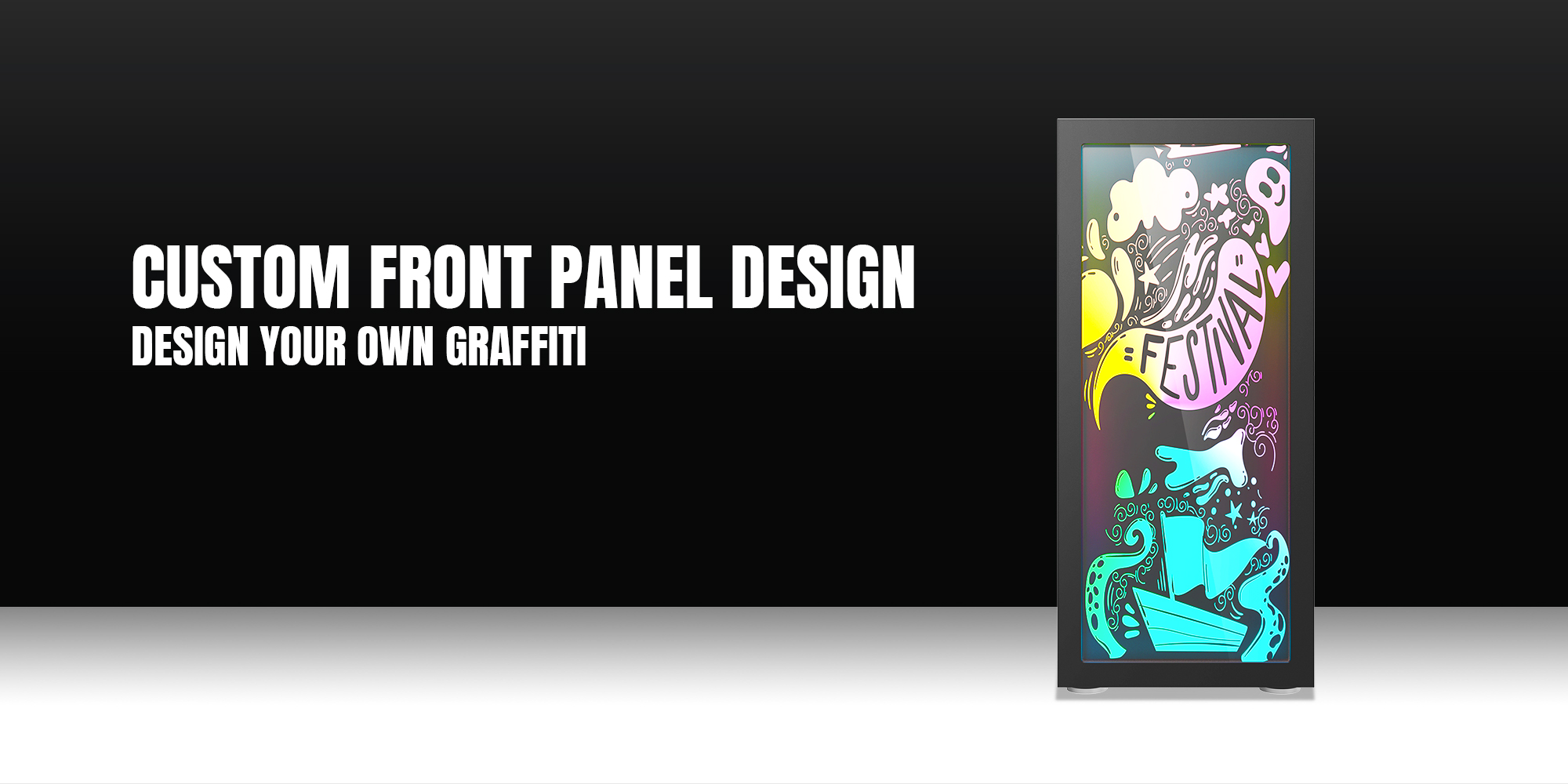 Unleash the artist in you and let your creativity run wild as with the Ant Esports Graffiti only the sky is the limit! Coming in with a unique front ARGB panel that not only glows but also acts as a drawing board that you can customize and turn into a masterpiece using the provided pen!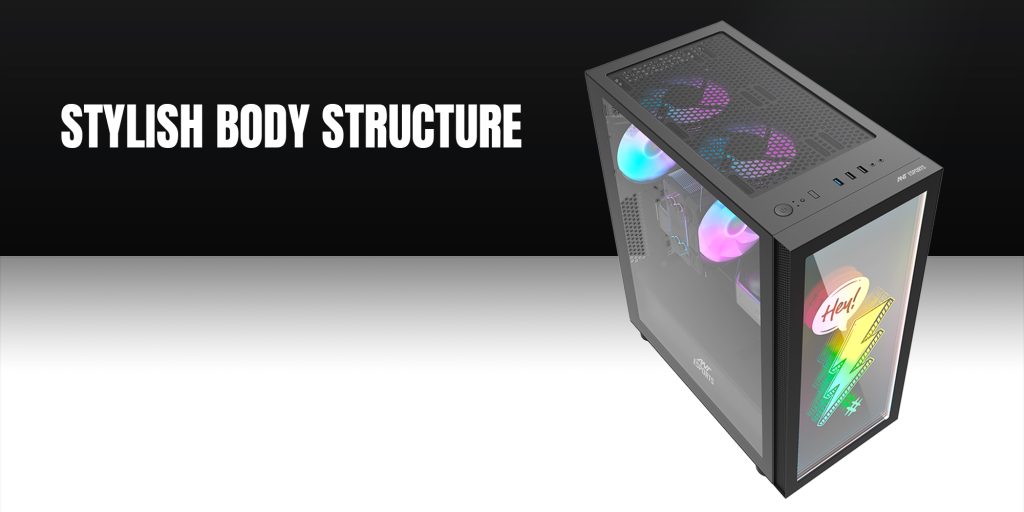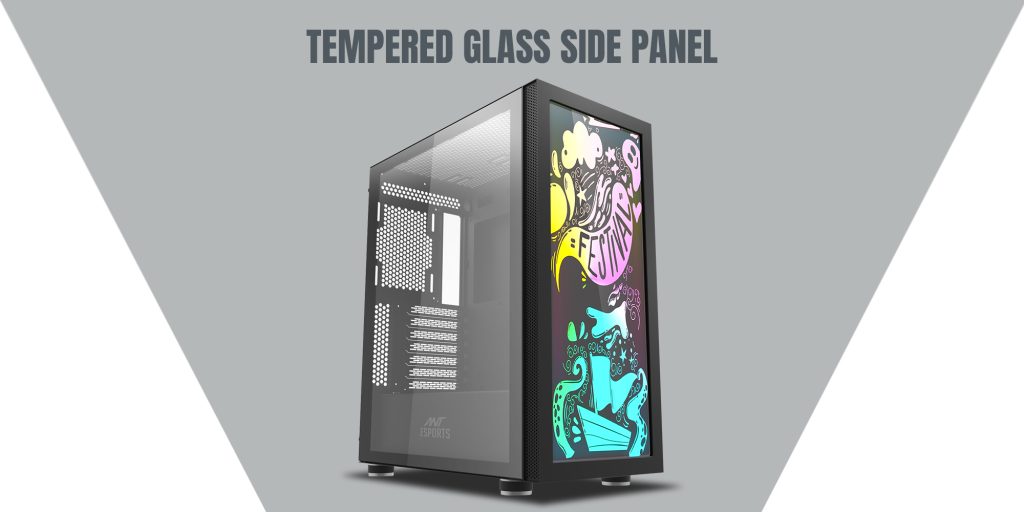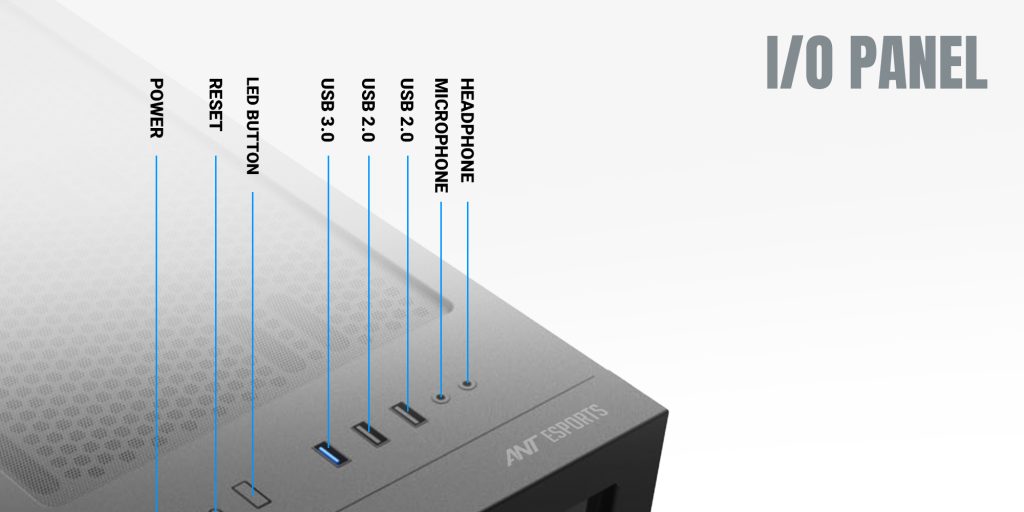 Offering two dedicated 2.5" SSD mounts and two 3.5" HDD caddies out of which one is convertible to house another 2.5" drive, the Graffiti has up to two SSDs and two HDDs or three SSDs and one HDD space to offer.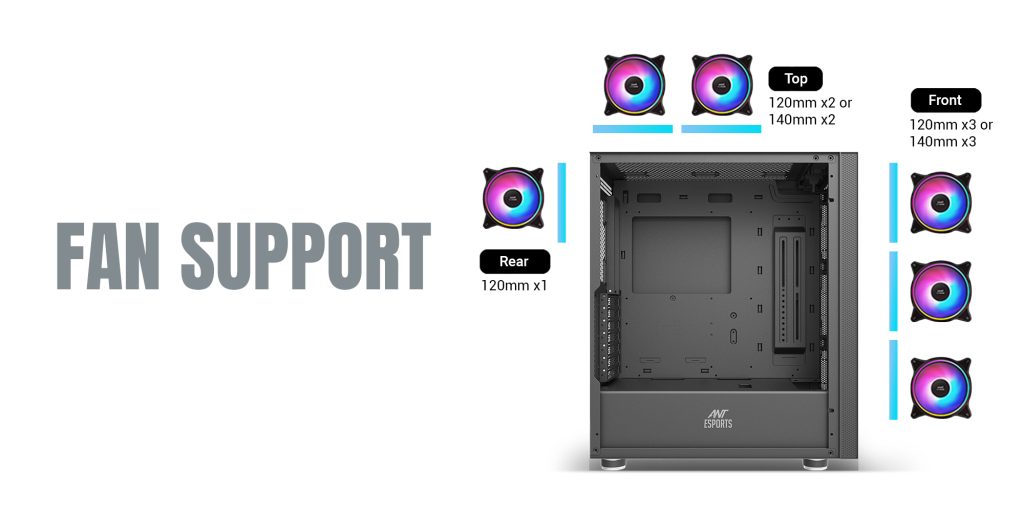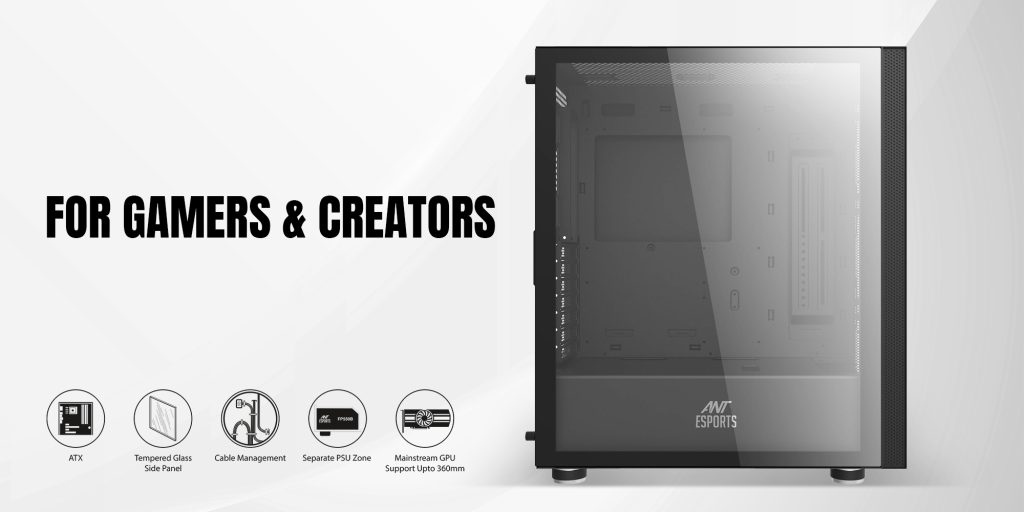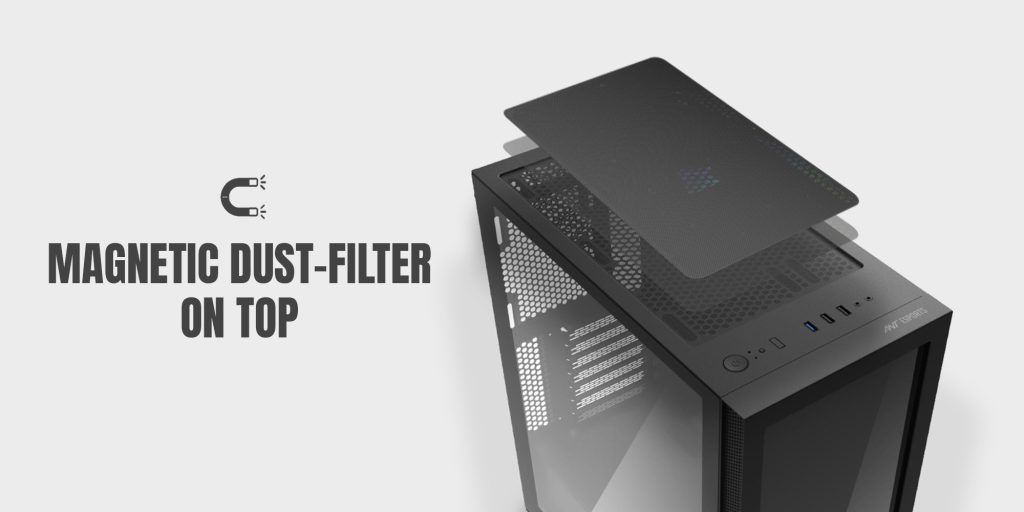 Fine mesh runs down the entire side of the front panel for optimum airflow and with the capacity to house up to six 120mm fans out of which one 120mm comes pre-installed the case offers ample airflow. In terms of cooling solutions, the case can easily accommodate a 360mm radiator in the front and a 240mm on top along with space to house a tall CPU air cooler of up to 160mm making it ideal for a mainstream gaming PC.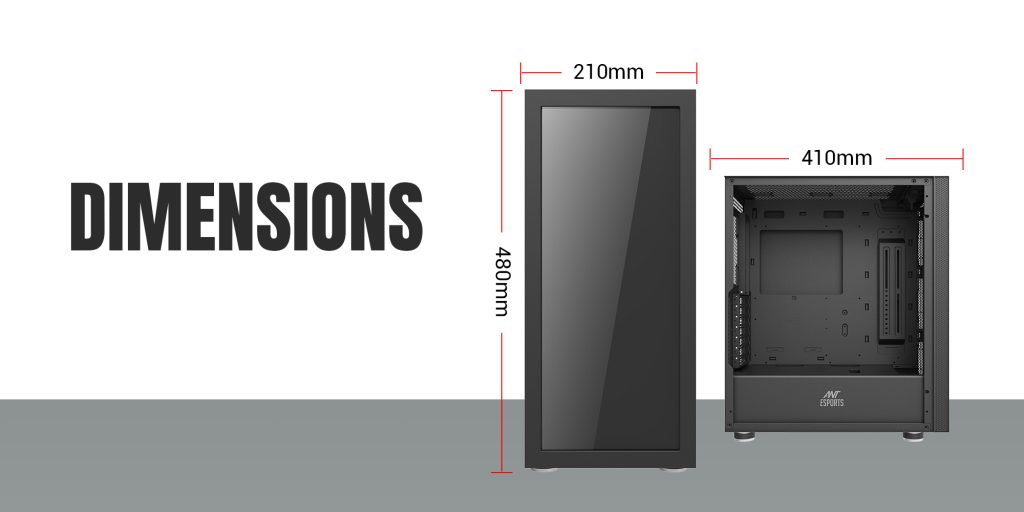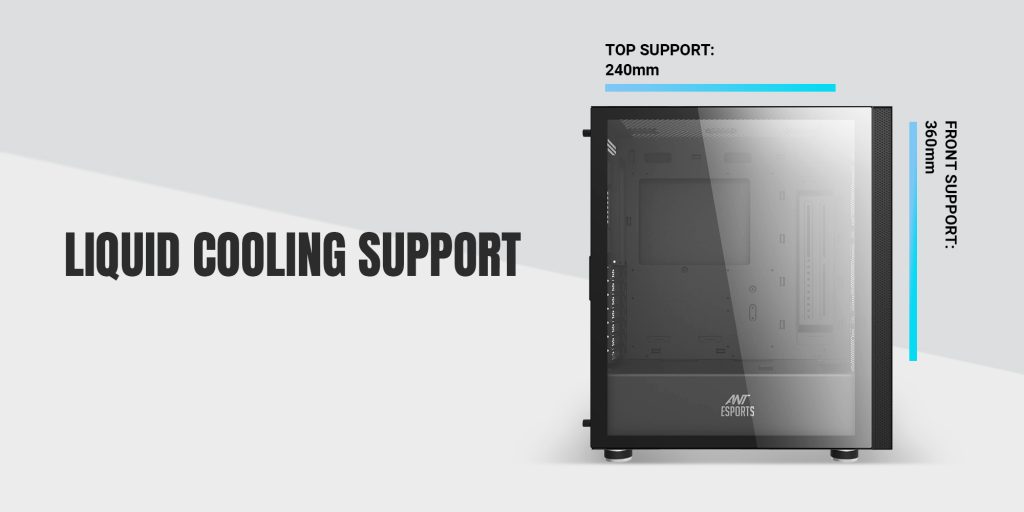 The Graffiti combines functionality and creativity in one single package and offers an ARGB backlit front panel that doubles as a drawing board with the provided liquid chalk pen, you can use any liquid chalk pen of the color of your choice to write or draw on it for as many times as you want.