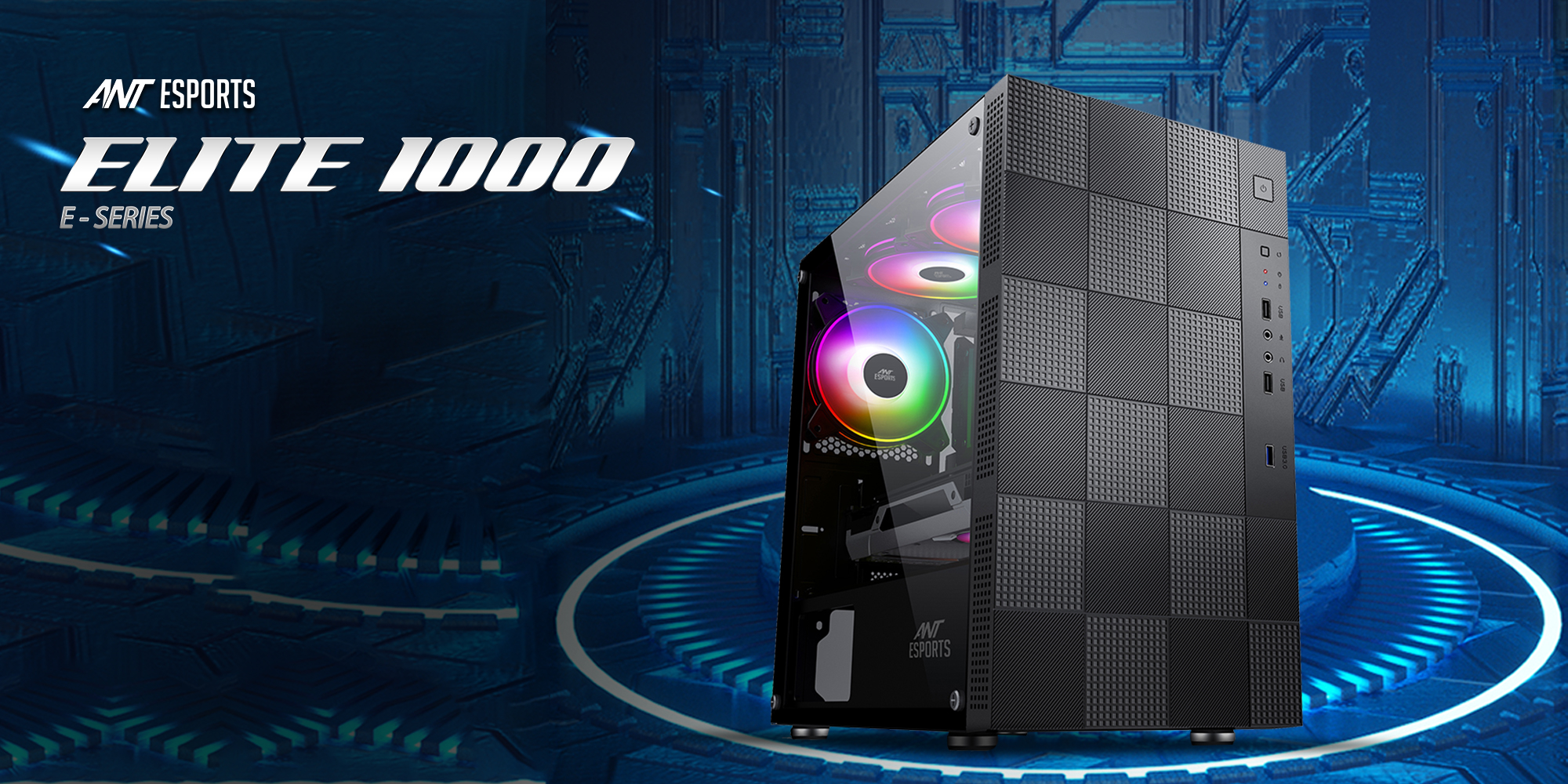 The Ant Esports Elite 1000 offers a monolithic design and solid build quality in a small form factor size providing support for up to mATX motherboards along with essential features like high airflow and rich connectivity options.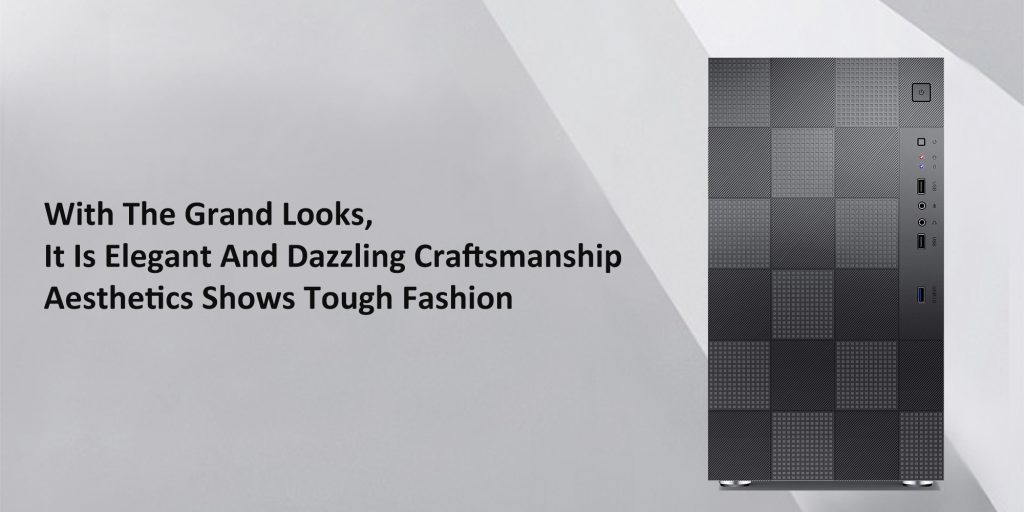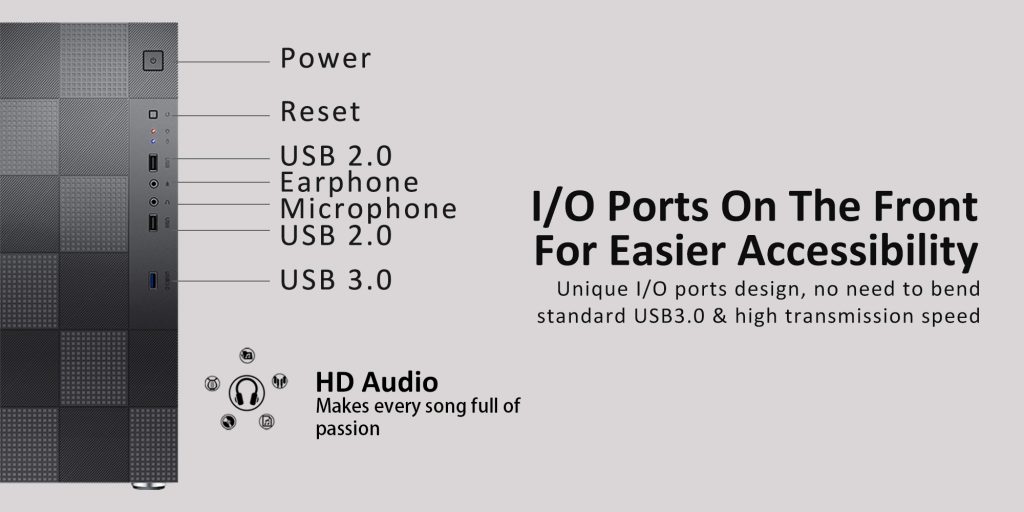 A unique checkered front panel with side perforations not only makes the Elite 1000 unique in its appearance but also keeps all your priced hardware cool by creating an influx of cool air through its strategically designed front fan mounts. Supporting up to five 120mm fans and a top magnetic dust filter the Elite not only provides ample airflow but also keeps the interiors dust free. Supporting up to two 3.5" HDDs along with four 2.5" SSD at the same time the case is ideal for a budget to mainstream gaming PC in a compact form factor.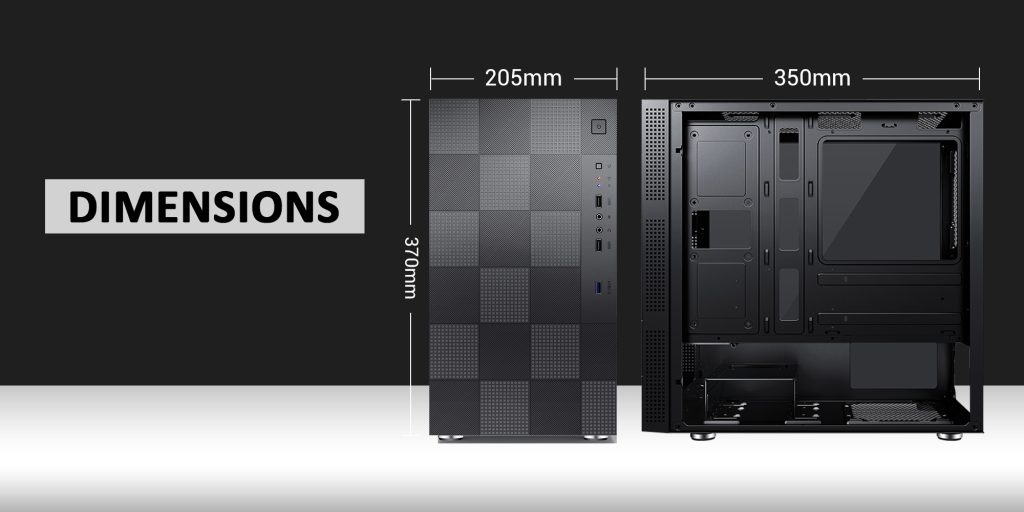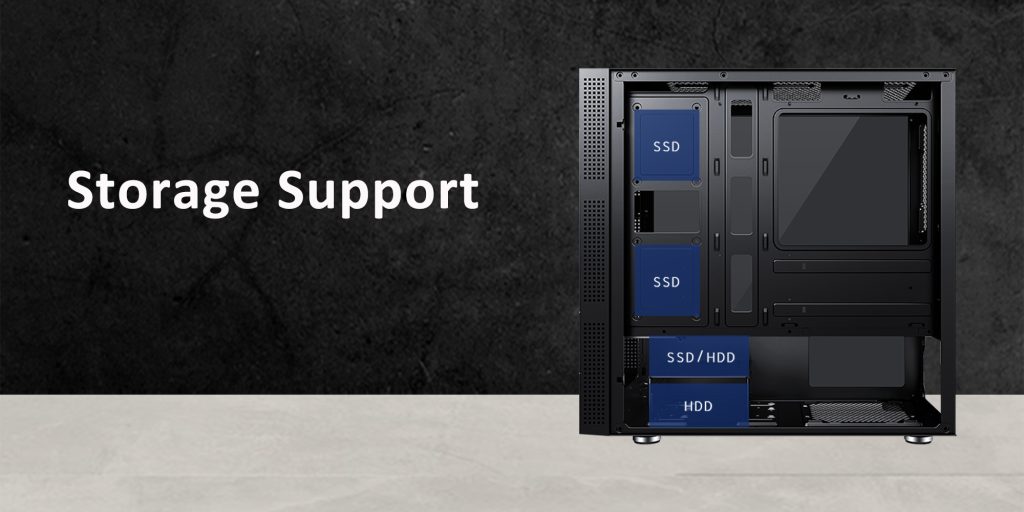 With radiator support for up to 240mm not only in the front but also on top and maximum CPU cooler clearance of 160mm coupled with 345mm length for graphics card the Elite 1000 is the perfect case to provide high accommodation capacity, cooling, and compactness all in a single build.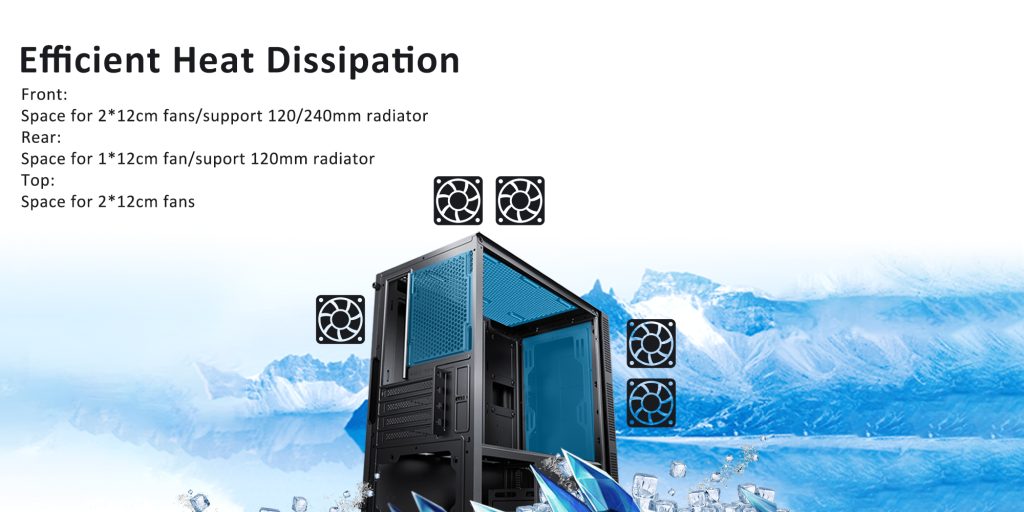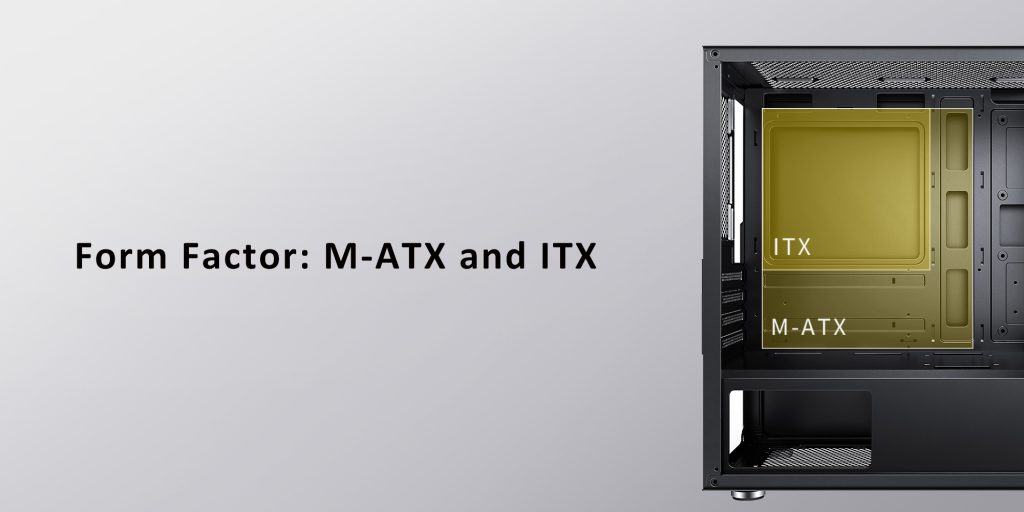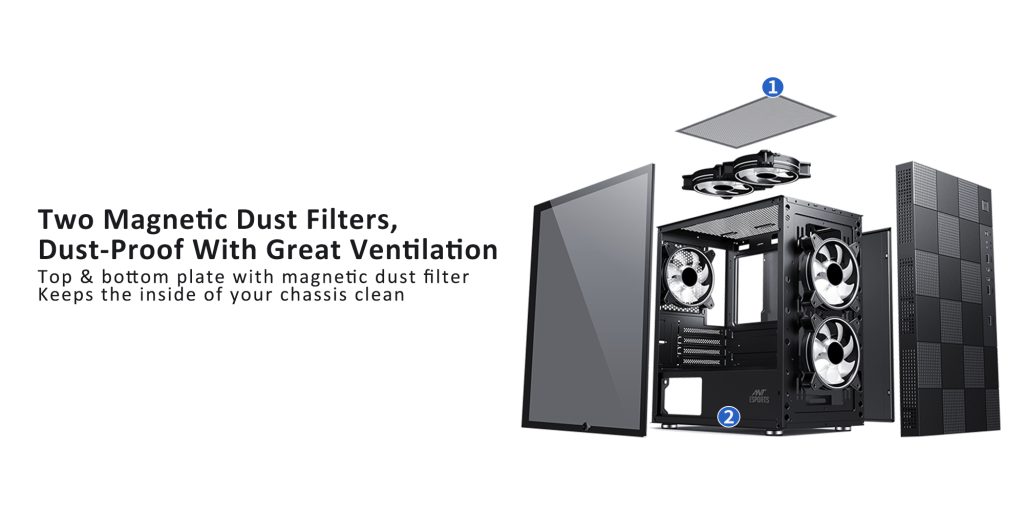 Unique Front Panel – A geometric checkered front panel with side perforations ensures unique looks while providing a high influx of cool air to keep your high TDP components cool even under full load.
Magnetic Dust Filters – The Elite 1000 comes with a magnetic dust filter on the top for easy cleaning as well as for a cleaner interior in every operating condition.
Ample of Cooling Support – In terms of cooling the case can support up to a 240mm radiator in the front along with 160mm clearance for even tall CPU air coolers.
Multiple storage locations – The Elite 1000 allows installation of up to four SSDs and two HDDs making it ideal for a budget and mainstream gaming PC.
Compact Size – Supporting up to a mATX motherboard the case is ideal for building a competent gaming PC in a compact form factor.