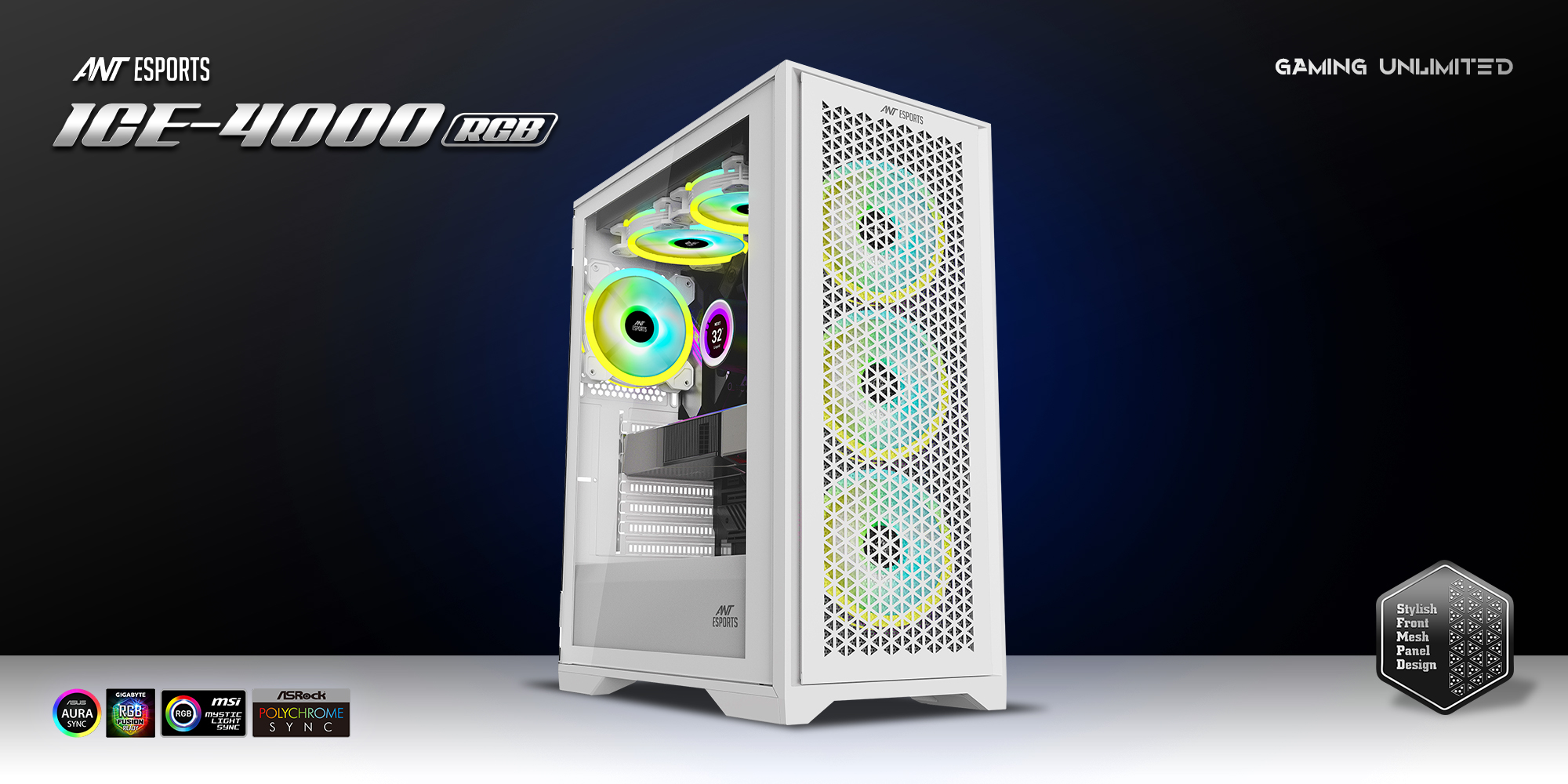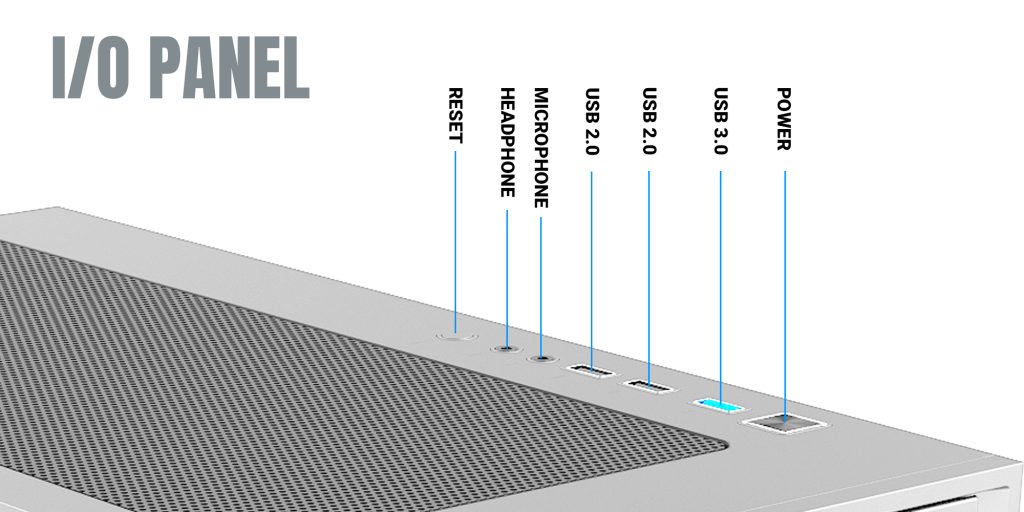 The Ant Esports ICE-4000 is a distinctive, yet minimalist, mid-tower ATX case with easy cable management and exceptional cooling. A highly durable solid steel front panel etched with stylish airflow vents delivers high airflow along with great looks. Guided channels for easy wire management and a dual-chamber design make building any system inside the ICE-4000 simple and effortless.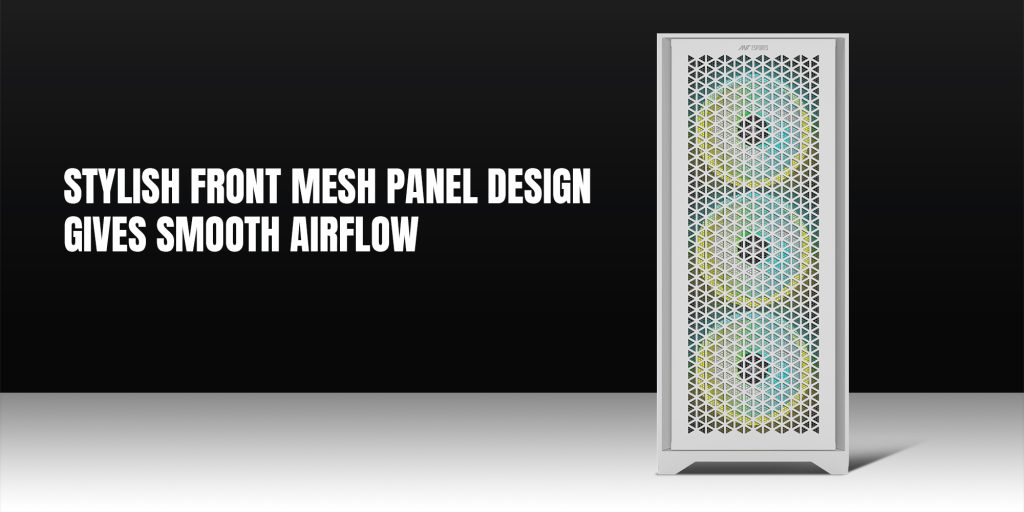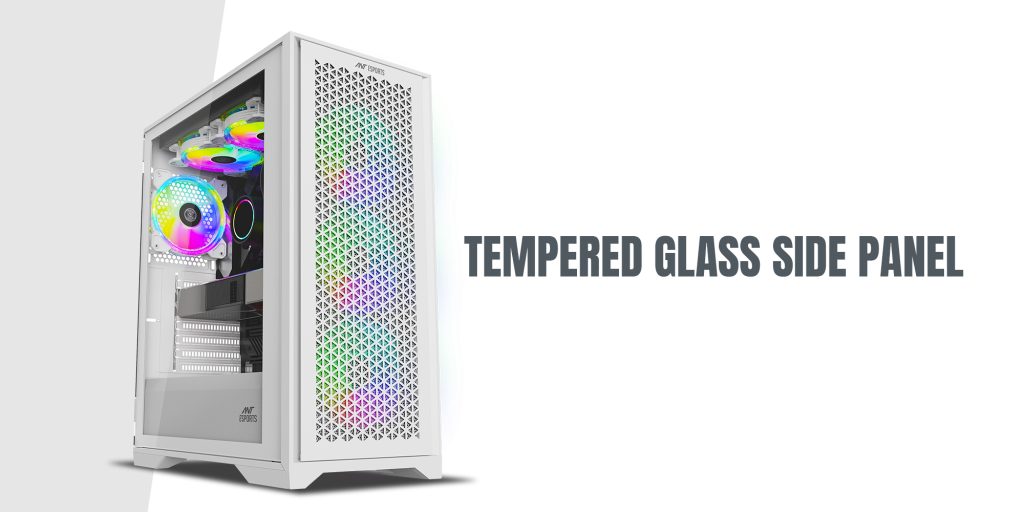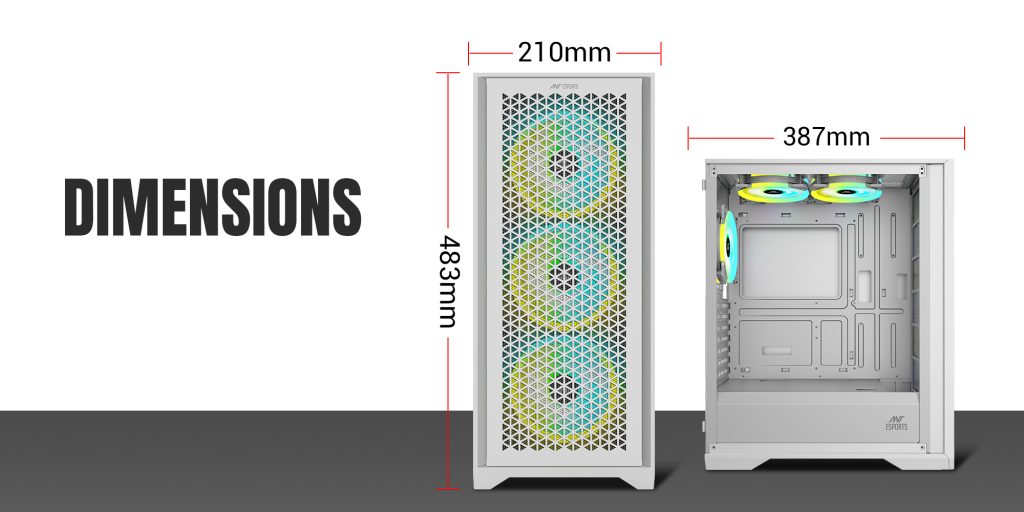 Coming in with ample storage mounts the ICE-4000 supports up to two 3.5" HDDs via its HDD caddies and two 2.5" SSD through its dedicated SSD mounts making it ideal for any gaming PC. A magnetic dust filter on the top and a fine-meshed front panel ensures clean interiors even with high-performance fans and a hinged side tempered glass not only makes it hassle-free to install and clean the insides but also avoids accidental slip and breaks.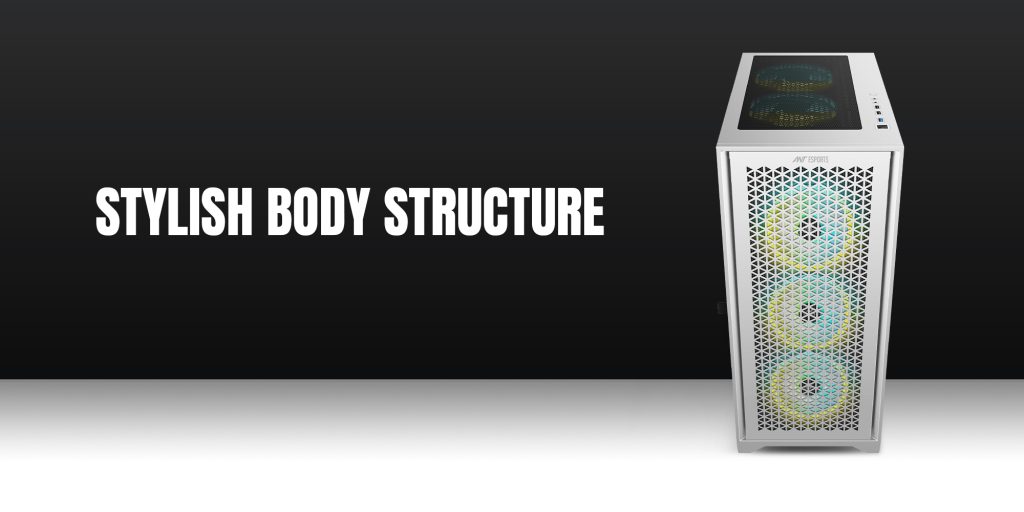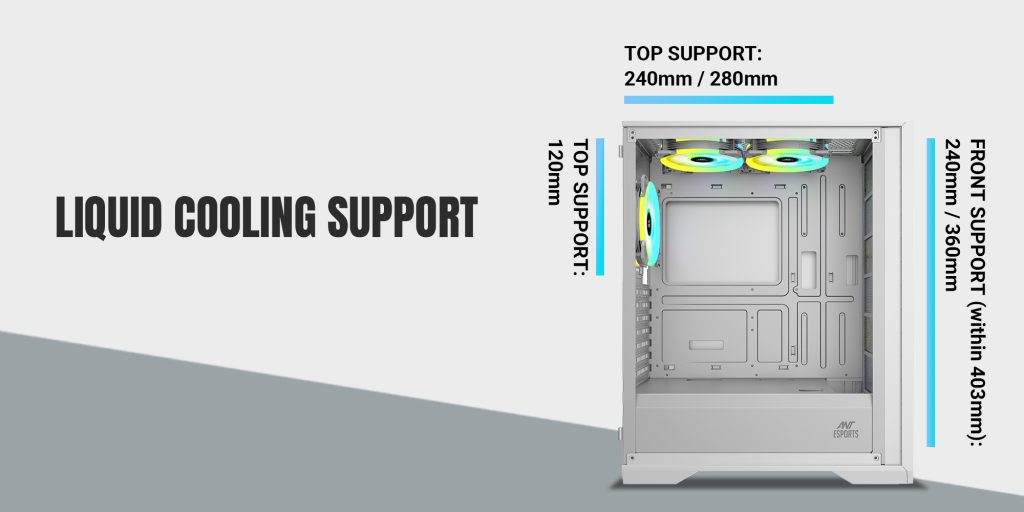 Three 120mm ARGB fans come pre-installed out of the box and with support for up to six fans in total the Ant Esports ICE-4000 is ideal for high TDP builds. In terms of the radiator support the case offer a 360mm mount in the front and up to a 280mm on top along with 160mm of clearance of CPU air coolers to keep even the most demanding systems cool under heavy load.