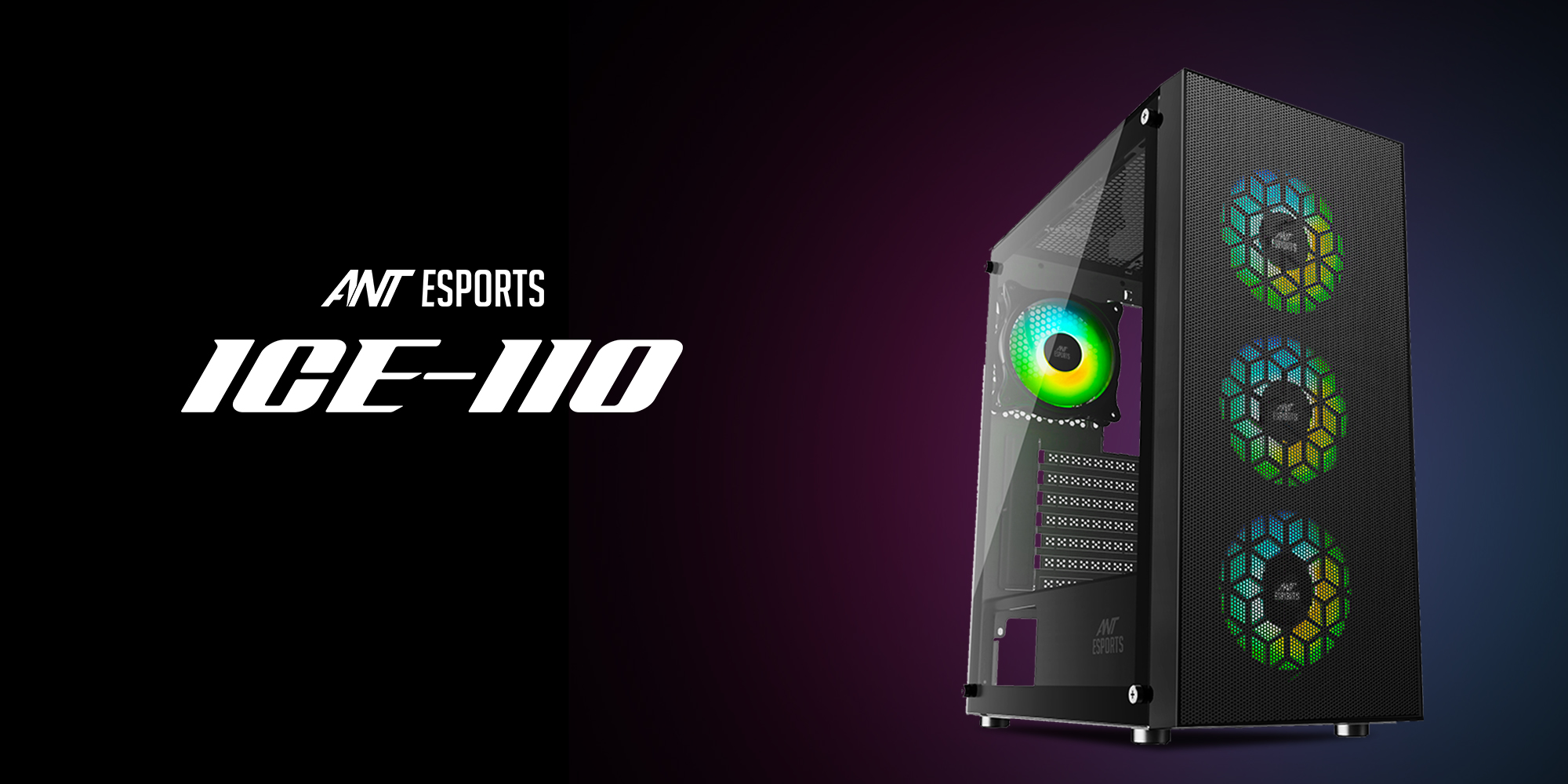 The Ant Esports ICE-110 is a mid-tower cabinet that seamlessly combines a bevy of gaming-centric features such as high airflow, multiple storage options, and USB 3.0 connectivity. Supporting up to E-ATX motherboard and ample fan mounts the ICE-110 is perfect for building mainstream gaming systems without compromising on essential features.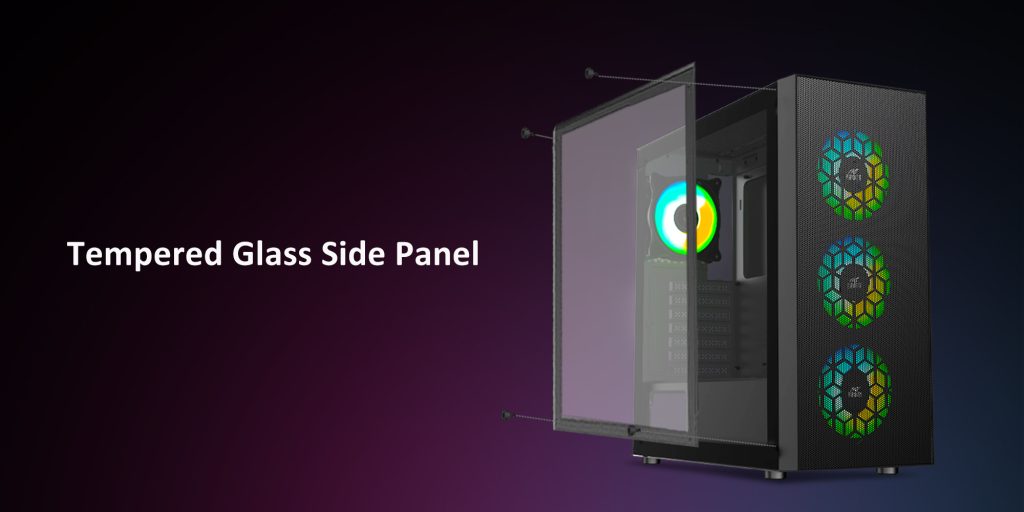 Four 120mm static rainbow fans come out of the box while the case can support a maximum of six 120mm fans simultaneously to provide the ideal airflow for your cooling solutions. Supporting up to two 2.5" SSDs and two 3.5" HDDs at the same time the ICE-110 ensures ample storage options to build the perfect machine for gaming or editing work alike.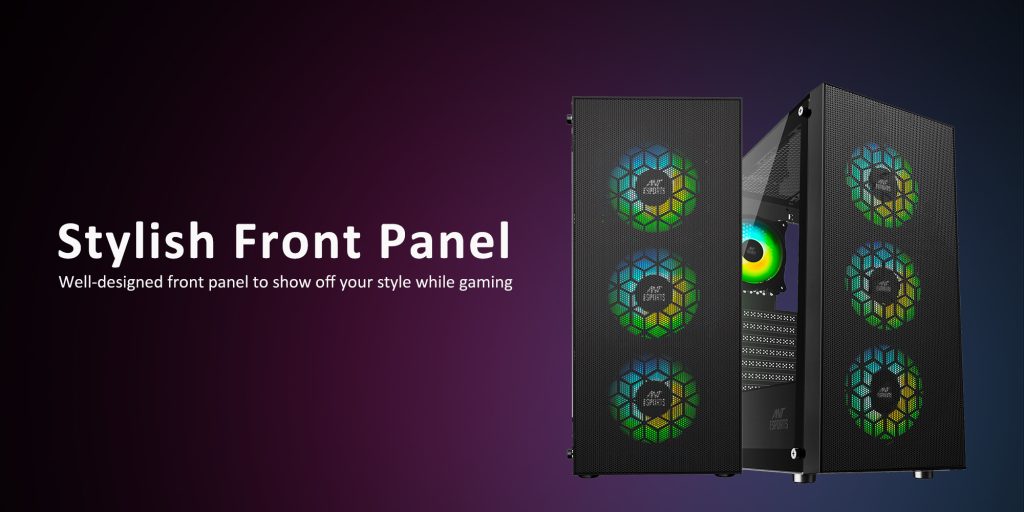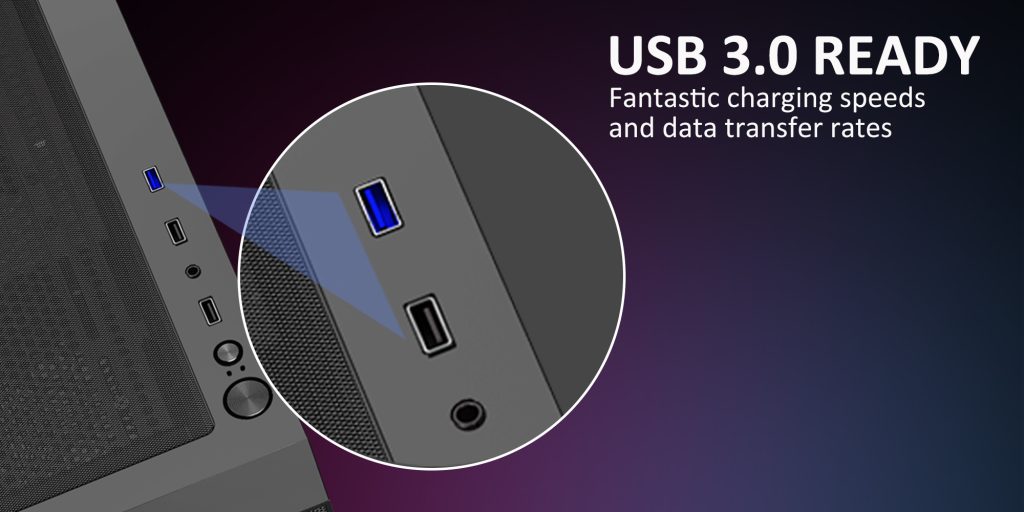 In terms of liquid cooling the ICE-110 can house upto a 360mm liquid cooler in the front while air coolers of up to 165mm are easily supported so you can build a budget for a mainstream gaming PC with ease inside the case while keeping all your high TDP components cool at all times.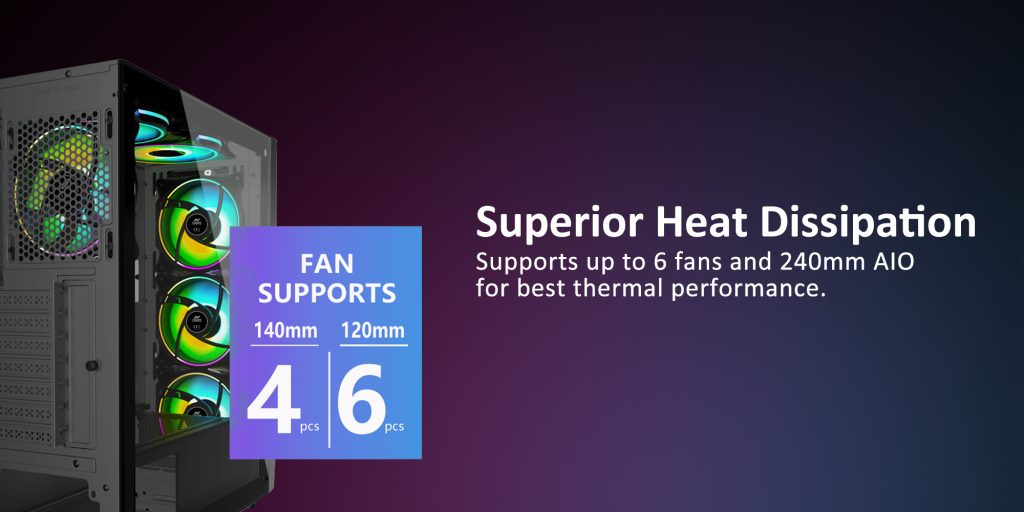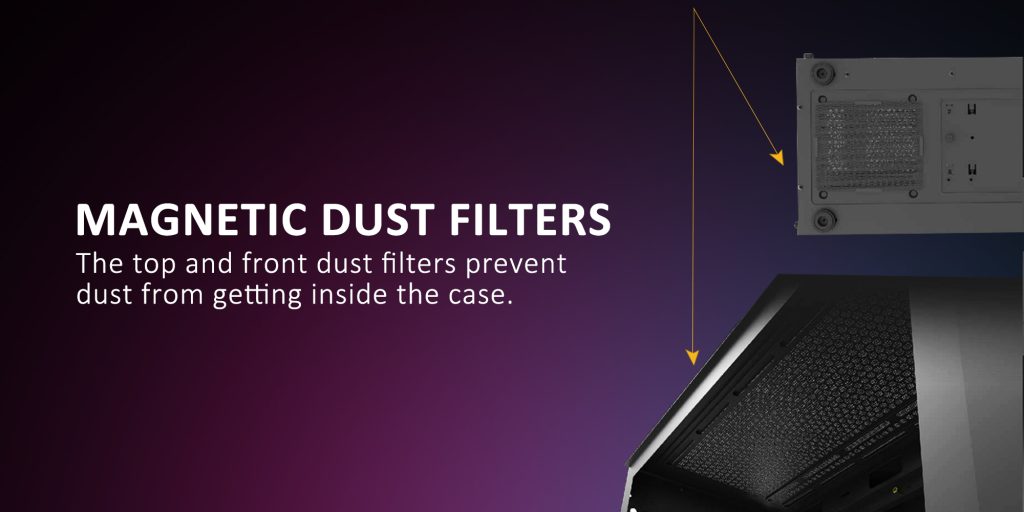 With a graphics card of up to 340mm supported without any hassle and a rich IO panel equipped with two USB 2.0 and one USB 3.0 port along with the standard connectivity options make the Ant Esports ICE-110 the perfect choice for every system builder.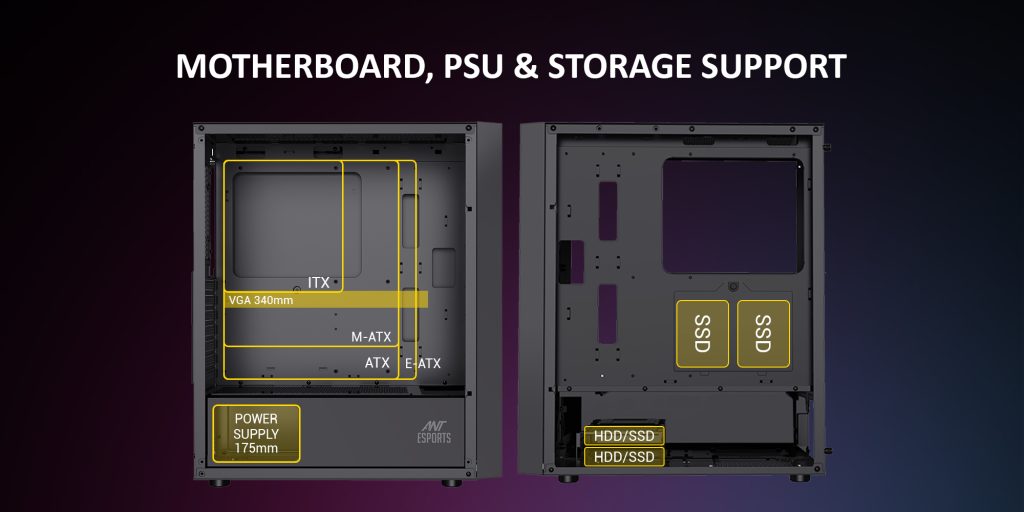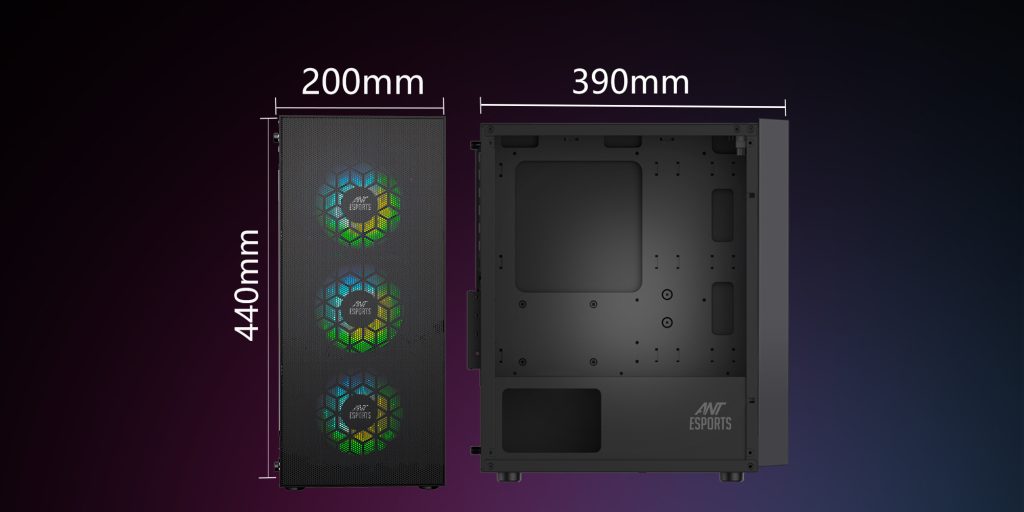 Unique Front Panel – A semi-mesh front panel provides a unique look to the product while offering a direct airflow path to keep all your components cool even under full load.
Magnetic Dust Filters – The ICE-110 comes with a magnetic dust filter on the top for easy cleaning as well as for a cleaner interior in every operating condition.
Ample of Cooling Support – In terms of cooling the case can support up to a 360mm radiator in the front along with 165mm clearance for even tall CPU air coolers.
Multiple storage locations – The ICE-110 allows the installation of up to two SSDs and two HDDs making it ideal for a budget and mainstream gaming PC.
Four A-RGB Fans – The case comes with four 120mm static rainbow fans pre-installed and not only offers hassle-free installation but also provides high value for money by bringing down your total build cost.