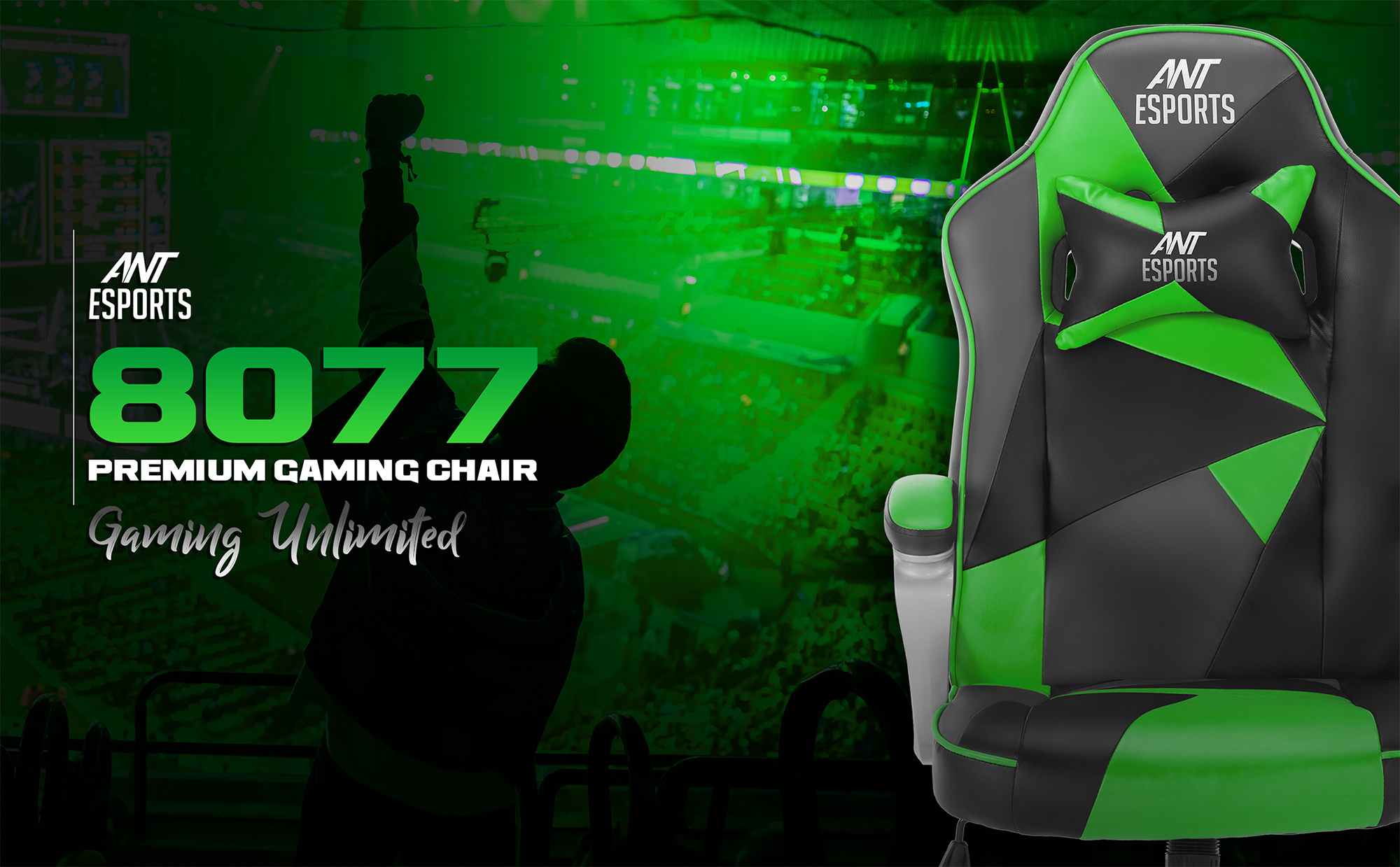 Ant Esports 8077 Gaming Chair
A true and immersive gaming experience just became possible with the new Ant Esports. With countless hours of designing conceptualizing prototyping testing and redesigning. This is the latest addition to the high comfort range. The high-quality build chairs at a highly effective price point. Our chairs are designed with the utmost amount of comfort in mind.

Design
Quality and design are our core values and we are always striving to go further in these domains. We put an honor in using nothing but high-quality materials and maintain the high requirements set for all our products.

Features
Tilt lock to adjust the height
90-135 degree adjustable backrest

| | | |
| --- | --- | --- |
| Arm Rest For a comfortable reclining gaming chair we improved the arms with Soft Padded Armrest and It adjusts directions when you are leaning back. | Tilt Lock Enjoy the comfort of a rocking chair while relaxing between your game sessions and have an aggressive sitting position when you are hard-core immersed in your gaming experience. The locking tilt mechanism does it all and stops the frustration of sitting in the same position for so long. | Neck Rest Pillow An improper posture can cause a great deal of discomfort and medical issues when it comes to long and regular sessions. This is why an added support pillow helps you to maintain your posture while gaming. |